Unveiling how entrepreneurs are achieving business success
Our 207+ case studies show you how entrepreneurs are building successful businesses – all starting from a simple idea or side project.
These aren't just case studies – they are real stories, from real founders who share their most intimate details with you – down to the exact strategies they used.
Harness Your Business Success Today
Founder's Focus
This section showcases amazing founders that are making a difference in Africa.
Check Them Out
Business Ideas

Discover Incredible Business Ideas to Fuel Your Next Big Venture!
Click Here For Ideas
Women in Entrepreneurship
We showcase the stories of women entrepreneurs who are making a difference in Africa.
Read Stories Here
Startup Focus

This section showcases stories of startups that are making a difference in Africa.
Click Here For More
Don't miss out on creating
your

next big thing.
Are you ready to be featured?
Step into the limelight and share your entrepreneurial journey with the world.

Join us now and let your story inspire the world!
Get Featured Here
Inspiring Entrepreneurial Journeys
Explore captivating stories of successful entrepreneurs, their struggles, triumphs, and valuable insights that can motivate and empower aspiring business owners.
Expert insights
Founder Story also features insights from experts in the field of entrepreneurship. These experts share their advice on topics such as business planning, marketing, and fundraising.
High-Quality Content
Experience well-crafted narratives, captivating articles, and engaging multimedia content that bring the stories to life, fostering an immersive and enjoyable reading experience.
Comprehensive profiles
Each Founder Story profile includes a comprehensive overview of the entrepreneur's journey, from their early days to their current success.
In-Depth Interviews
Gain exclusive access to in-depth interviews with accomplished founders, where they share candid details about their entrepreneurial journey, including pivotal moments, lessons learned, and key strategies for success
Curated Entrepreneurial Resources
Unlock success on your entrepreneurial journey with our carefully curated collection of resources like recommended books, tools, and educational materials
Don't take our word for it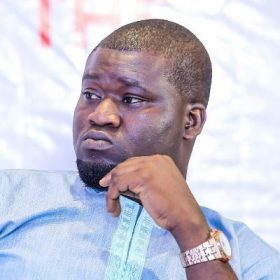 I love what Founder Story is building! It's an incredible platform.
Makinde Azeez (CEO, Naijaloaded)
Founder Story captured my vision perfectly. Invaluable platform!
Onyeka Akuma ( Co-founder, Treepz )

The story you published on Founder Story has been republished and edited by two prominent online media companies.
Sam Ojei (Founder, Workcity Africa)

I'm incredibly grateful for you and your amazing team, thank you for sharing my story.
Tobi Odukoya ( Founder: CDCare )

Founder Story's impact goes beyond sharing stories; they inspire others to chase their dreams fearlessly.
Daniel Nejo

Founder Story's team went above and beyond to ensure my story was told authentically.
Kemi Olawoye ( CEO of Babymigo)