Supercar Blondie is an Australian automotive YouTuber known for her luxury car videos. Real name Alex Hirschi, the vlogger, and presenter have a massive following across all the top social media platforms. As of 2022, Supercar Blondie has an estimated net worth of $17 million.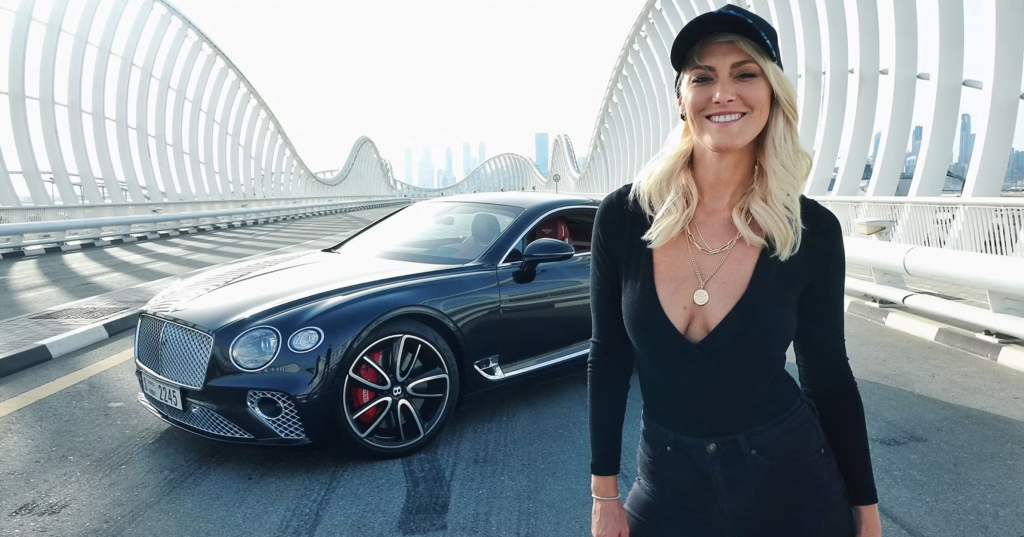 How She Started
In Dubai, she initially worked at a radio station called Eye 103.8 and was first known as "Radio Blondie," serving as a presenter and newsreader. After five years of hosting her own radio show, she was contacted by Bentley Motors.
The luxury car company wanted her to test drive one of their models in 2015. This is when she decided to make an Instagram page and make automotive-related content. Not long after, she created accounts on Facebook and YouTube.
After working with Bentley, she got brand deals with other major car companies. Currently, Supercar Blondie has 9.52 million followers on YouTube, 10.7 million on Instagram, and 48 million on Facebook.
What's Unique About Her?
Alex's journey to success definitely wasn't a short one. It took a lot of evenings, weekends, and hard work to pull it off.
Before making the switch to full-time content creation, she had already built up a pretty good network and known expertise in the car niche – which ultimately led to Bentley's offer. From then on, she took the initiative to approach other big car brands to see if they would be interested in doing the same. And it worked out.
Targeting an existing niche of supercar lovers, Alex saw an opportunity to add a different perspective to the mix. She came at it from the angle of a female, supercar enthusiast who was more focused on aesthetics, rather than hearing it from a male, car expert who would be more focused on the mechanics.
This approach helped her stand out and even attract a whole new audience of people with the same type of interest when it came to supercars.
She describes herself as a "car entertainer" instead of a specialist. She enters each car and makes each video with a beginner's mind, or as she calls it: the "girl next door" approach.
Her story has shown how anyone can become rich and famous by using Social Media to one's advantage.
All you have to do is Pick a Niche, Create awesome content, and be consistent then watch the sky being your limit.