What motivated you to get started with (startup name)?
The name of our start-up is called KalloView, it is a decentralized review application where every review is been recorded on the blockchain. I wanted to renew my driver's license, I noticed I can make the review from the comfort of my home but I wasn't too sure because of how things can be over here. I had to search hard to find a credible review but couldn't find one. I just took the risk and went ahead with the renewal, that was when creating a decentralized review came into life.
What specific problem are you solving with your startup and how are you solving it?
Problems Kalloview is solving with the help of the blockchain are fake reviews, paid reviews and:
Fake reviews
Reviews are often fake, biased or manipulated, leading to mistrust among consumers.
Paid Review
Online businesses that sell reviews and related services are available
Spam reviews
One of the difficulties you might experience is dealing with spammers
Since launch, what has worked to attract and retain customers?
Currently, we are in the beta stage which means we are yet to lunch but when we lunch, each reviewer will earn for making reviews or commenting on reviews.
Describe what makes your business unique.
What makes KalloView unique is the fact that KalloView is been built on the blockchain and it is transparent.
How did you fund your startup?
Reaching out to VC and angel investors, we are still having a private sale ongoing.
What have been the most influential books, podcasts, or other resources for you?
Rich dad poor dad
Crypto talk on clubhouse
What were the biggest challenges you faced and the obstacles you overcame?
Getting investors was one challenge. We were able to overcome it by building the app well and getting involved with hackathons to get recognition.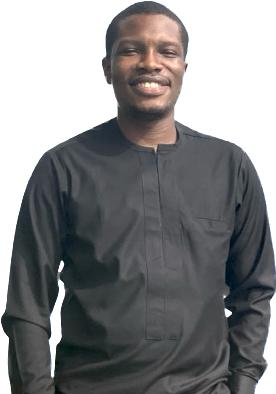 Where would you like your startup to be in five years?
In the next 5 years, KalloView will be on everybody's lips, it will be the best and most authentic review platform on earth.
Advice for other entrepreneurs who want to get started or are just starting out?
Never give up believe in your idea, plan and execute, execution is a major.
One business app and one personal app you can't do without?
KalloView on android and IOS